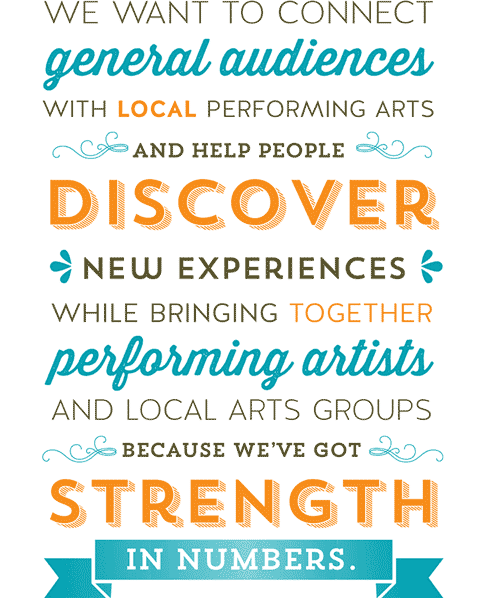 What is BeMused?
Part interactive discovery tool, part knowledge network for the performing arts, BeMused Network offers you quick and easy access to live performances in Toronto, and a way to connect with the performing arts community—whether as an audience member, artist, producer or venue owner.
Getting Started ... is BeMusingly easy
Start discovering local events right away, or register through our one-step process and take advantage of the user-friendly features available to all BeMused members. Pin a Bravi! on profiles of artists you want to show some love to or buy tickets to events you can't wait to see!
If you are an artist and want access to services and tools designed to make it easier for you to be discovered by local audiences or promoters, learn how on our for artists page.
If you are a venue owner looking for artists to showcase, or an effective outlet to promote your events, check our for venues page or contact us to learn how BeMused Network's advanced business solutions can help you grow.
How you use BeMused—from buying tickets to seeing amazing new talents to streamlining your marketing efforts for your upcoming performances—is up to you!