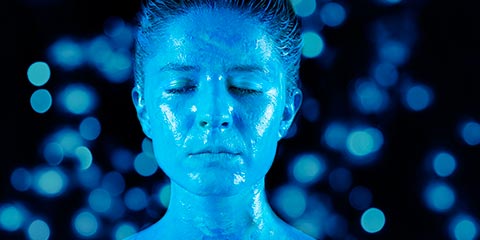 For Performing Artists
BeMused Network was conceived in order to help emerging performing artists connect with new audiences and fill more seats. If you are involved in the performing arts, you can upgrade to an artist membership for free and access the following features:
A unique "Artist" profile that is dynamically linked up to performing "Group" profiles
Automatically link your events to the artists who will appear in the performance
Publish your upcoming event details with one-click to all the linked artist profiles
Artists should never spend days - not even hours! - sending out event announcements in the hopes of growing their audience. We want to give time back to the artist—time to create the art that they are here to make in the first place.
We continue to develop new services and tools, so stay tuned for future announcements!
Registering as an artist
You can request this free upgrade on the Accounts Settings page, and include a message giving us a quick overview of your artistic activities. You will see that your request is "pending" while we process it. It may take a few days for your request to be processed (by a very small but dedicated team), but we'll e-mail you as soon as we've updated your account.
Artist Page
The "Artist" page you create is uniquely you. We create one for all artist members as soon as their membership has been approved. You can embed audio (SoundCloud), video (YouTube, Vimeo), and upload photos to a gallery.
Your page is also dynamically linked to performing groups that you regularly perform with, or events that you will perform in.
This helps prospective audiences discover your work as they navigate BeMused, and it also allows you to build a network based on how real-life networks of artists work. Your "Artist" page is the foundation for many of the discovery services offered by BeMused, so the better it looks, the more you'll benefit from using our network.
We're here to help you make it look smashing, so get in touch!
Performing Group Page
Artists are often part of a larger collective, and "Group" pages allow artists to create event information once, and automatically publish on all their associated "Artist" pages.
If you are a performer and a part of an orchestra, band, theatre troupe or other performing arts group, you can "Add a Group" from your Account Settings.
Registered artists may join any number of groups, and owners of the group pages can remove or add new artists. As with individual artist profiles, you can add audio or video clips and images to group profiles, and events for that group will also be displayed.
If you would like to create a group, or join a group, please contact us and we'll gladly hook you up.
Event Page
Take advantage of our discovery interface by listing your upcoming events on BeMused. Featured shows will appear on the front page of the BeMused Network portal.
To post events, click on "Add Event" from your Account Settings. Fill in the event description, event program, and link it up with the appropriate artists, groups and the venue it appears in, and the event will automatically be sent for approval by all the page owners.
Never send out dozens of emails with the same information, only to realize you've missed someone important.
Ticket Sales
We currently offer ticket sales services through our beta service. Please contact us for more details.