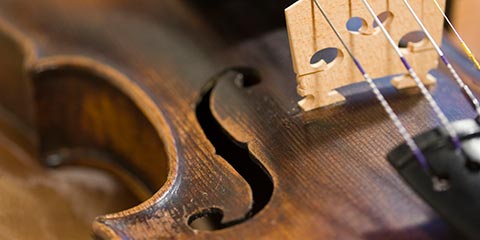 For Audiences
Discover Local Performing Artists and Their Stories
Click on "EXPLORE" at the top.
For details about an event or artist, click on "see more" or "buy tickets."
Learn more about the performing groups an artist belongs to by looking at their affiliations on their profile page, and their upcoming "events". Find out what else is happening at the venues linked from the event pages.
Most importantly have fun searching and discovering exciting, new talents (who may not stay undiscovered for long—not if we can help it!).
Buy Tickets
It is our priority to make the process of buying and selling tickets as easy and secure as possible for both artists and attendees. All financial transactions in our ticket booth service use high-grade encryption and security standards by DigiCert Inc. You can quickly verify that the service is secure by checking the green or blue lock symbol on the address bar of your browser. We do not charge non-sense convenience fees. You pay the ticket face value with no ifs, ands, or buts. If you have any questions regarding a past or future ticket purchase, don't hesitate to contact us.
Radar
The RADAR lets you save events, artists and venues that catch your eye as you explore. With so many cool and interesting things happening in the city on any given night, the RADAR allows you to short-list your favourites and receive exclusive updates and recommendations based on your personal interests.
Adding or removing an artist, event or venue from your RADAR is as simple as clicking on the +RADAR or -RADAR button next to the listing. You can also view all your personal favourites by clicking RADAR on the top navigation bar.
This feature is available to registered members so make sure you log in while you are on your artistic discovery!
Audience Feedback
BeMused wants the interaction between performers and audiences to continue even after the show is over. The audience feedback feature allows BeMused users to leave a message about their experiences, and also for the artists to respond.
Performing artists love audience feedback, and patrons who have the opportunity to engage the artists after the show often find that it enhances their overall experience.
Audience feedback will appear to others who are browsing BeMused, so you never know when it just might help you or someone else discover a new favourite in the city.
You will need to be a member to use this feature, so be sure to register!
BRAVi!
Inspired by the Italian word bravi—shouted out by the audience when addressing a group of performers on stage—and given a modern twist, a BRAVi! is an expression of appreciation.
Go ahead and show some love by pinning a BRAVi! to any artist whose outstanding performance left an impression, an event you enjoyed or a venue where you like to hang out. The more BRAVi!'s, the more exposure the artist gets. So BRAVi! them, love them, support them.