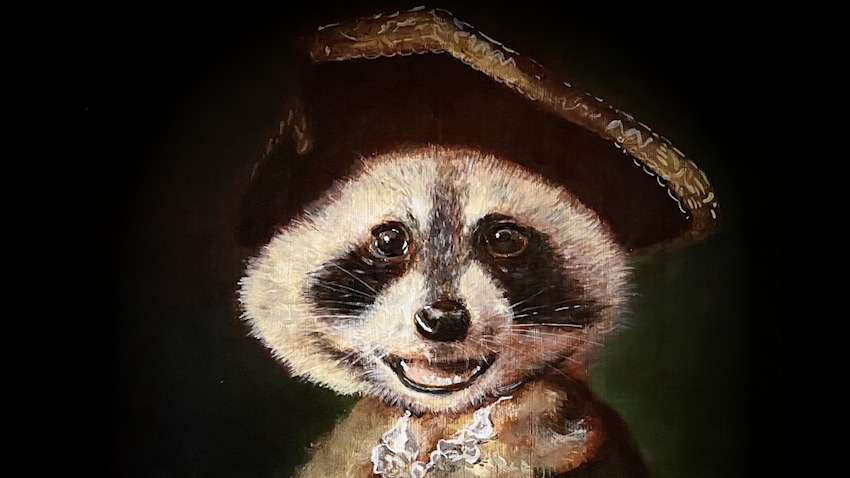 All Creatures Great And Small
December 05
08:29 PM
Venue
ST. THOMAS ANGLICAN CHURCH
Toronto, Ontario
Radar
Performers
Presented by:
Event Details
All Creatures Great and Small – a concert of Baroque music inspired by the sounds of nature.
Marco Cera, Oboe; Alison Melville, Flutes; Cristina Zacharias, Violin; Kerry McGonigle, Cello; Christopher Bagan, Harpsichord.
Suggested admission is $25, but if you can't manage that please pay whatever you can – everyone is welcome. If you can afford more, thank you – your generosity helps us to continue presenting concerts, and North Wind Concerts will provide tax receipts to anyone paying $10 or more above the suggested admission fee.
We will maintain 50% seating capacity in St. Thomas's, for the sake of physical distancing. Proof of vaccination required.
This show is also being presented at the Columbus Centre (901 Lawrence Ave., Toronto) on Friday May 20 at 7:30. Contact them at 416-789-7011.
Program Notes by Marco Cera:
In the seventeenth and eighteenth centuries, it was fashionable for musicians to contemplate the origins of music.
An entire scholarly field known as "speculative music" developed the idea that human music emerged out of nature, seeing music in cosmic terms, and the cosmos in musical terms.
Man looked and listened around himself: the voice of animals, the whistling of the winds, the fall of waters, not to mention the melody of birds, all contained in them the rudiments of harmony. Nature offered a pure, sublime, perfect and well-organized source of inspiration for the ears of human composers.
Composers and musicians attempted to study, transcribe and decipher the sounds of the animal world, and to use them to tell stories and to express emotions and inner feelings:  love, melancholy, joy, sadness. Complex birdsongs were transcribed on the pentagram and used as a theme for a musical composition in the style and conventions of the time.
The eighteenth century also saw the greatest interest in people playing music along with birds. Keeping caged birds was very popular in England and Germany, and special flutes were designed to enable bird keepers to teach their birds a fine repertoire of popular tunes.
The compositions you'll hear tonight are all inspired by animal, birds and the sounds of nature . You'll hear how Vivaldi uses the flute to imitate the Goldfinch in his concerto called "Il gardellino", how Tarquino Merula uses short, repeated notes to create a very interesting "chicken sound" in his sonata called "La gallina".
Heinrich Biber's sonata rapresentativa also "represents" the sound of several animals. Biber took these imitative passages directly from Misurgia Universalis, written by the Jesuit polymath Athanasius Kircher, and applied them on his sonata for violin.
With the many tunes, notes, chirps, noises and colours that you'll experience tonight we hope to give you a meditative experience on how nature and art are connected. An opportunity to reflect on the life of the many creatures that keep us company with their music, every day. Sometimes we forget that we just have to listen to them.
Featured Program
The program includes works by VIVALDI (Concerto Il Gardellino and Spring from the Four Seasons as arranged by CHEDEVILLE),
MERULA's canzona La Gallina, VAN EYCK's Little English Nightingale, GALLOT's Le pigeon and COUPERIN's La Linote Efarouchée,
movements from BIBER's Sonata rapresentativa, Les Ramages from MONTECLAIR's concerto for 2, and a Sonata in IMitation of Birds
by William WILLIAMS.
About the musicians:
CHRISTOPHER BAGAN is a versatile artist, equally at home on modern and historical keyboard instruments. He is in high demand as a collaborator, chamber musician and basso continuo specialist. He has performed with many of the leading baroque singers, instrumentalists and conductors in North America and abroad with recent engagements including appearances with I Furiosi, Apollo's Fire, Les Dèlices, Catacoustic Consort, Daniel Taylor and Ellen Hargis. He is a regular performer in the Early Music Vancouver main series and Summer Festival as well as Vancouver's Music on Main concert series. In 2015-16 Christopher was the Early Keyboard instructor at Case Western Reserve University and the head of Harpsichord at the Cleveland Institute of Music. He is harpsichordist for the Canadian Opera Company and Opera Atelier and holds a Doctor of Musical Arts in piano performance from the University of British Columbia with a specialization in the piano music of Arnold Schönberg.
Oboist MARCO CERA studied at the Padua Conservatory of Music (Italy) and at the Musikhochschule der Stadt Basel (Switzerland). In 1996 he was chosen as first oboe for the European Union Baroque Orchestra, with which he performed in Denmark, Portugal, Germany, United Kingdom and South Africa. He regularly collaborates as a soloist with the leading baroque orchestras in Italy and Europe, including Il Giardino Armonico, Concerto Italiano, I Sonatori della Gioiosa Marca, Accademia Bizantina, Cappella della Pieta' de' Turchini, Ensemble Zefiro, Europa Galante, I Barocchisti, Les Talens Lyriques, and Academia Montis Regalis, and has worked with conductors Jordi Savall, Gustav Leonhardt, Robert King, Jesper Christensen, Jaap ter Linden, and Barthold Kuijken. His wide discography includes works for Teldec, Opus 111, Chandos, Dynamic, Tactus. Marco moved from Italy to Toronto to play with Tafelmusik from 2000-2002, and rejoined the orchestra in January 2007. Since COVID-19 hit, Marco created a YouTube channel where he shares videos of unusual repertoire on the baroque oboe: arranging, video recording, and editing everything by himself. For Tafelmusik Marco has created two multimedia shows:  The Harlequin Salon in 2018, and Music and Magic, premiered in fall 2021.
Cellist KERRI McGONIGLE is the Artistic Director of the Academy Concert Series, Chamber Music on Period Instruments. A recipient of the Margarita Heron Pine String Prize and the Beryl Barns Graduate Scholarship, Kerri graduated with a Masters of Music degree in cello performance from the University of Alberta. While studying in Paris, she won Premier Prix with unanimous distinction in violoncello and chamber music from the Gennevilliers Conservatory. Having completed an Advanced Certificate in Baroque Performance with Tafelmusik through the University of Toronto, Kerri is based in Toronto and performs regularly as a soloist, recitalist, chamber musician and orchestral cellist. She has performed in Italy with the Aradia Ensemble, Georgian Bay Orchestra, Nota Bene Baroque orchestra, Windsor Symphony Orchestra, Thunder Bay Symphony Orchestra, Talisker Players, Northern Lights Music Festival in Ajijic, Mexico, Edmonton Symphony, Edmonton and Calgary Operas, Edmonton Citadel Theatre, Alberta Baroque Ensemble and the Yellowknife Choral Society. She has been recorded for Canadian national broadcast with both CBC television and CBC Radio Two on a number of occasions.
Toronto-born ALISON MELVILLE's career as a player of historical flutes and recorders has taken her across North America and to New Zealand, Iceland, Japan and Europe. Besides making regular appearances with the Tafelmusik Baroque Orchestra as orchestral player and/or soloist for over three decades, Alison is a member of Toronto Consort and Ensemble Polaris, Artistic Co-Director of North Wind Concerts, and collaborates in many varied artistic endeavours in Canada and beyond. Her extensive television, film and radio credits include soundtracks for The Tudors, The Friendly Giant, Vikings, films by Malcolm Sutherland, Atom Egoyan, Ang Lee and others, and she can be heard on over 65 CDs including several critically acclaimed solo recordings. Some significant memories: an improvised duet for Baroque flute and acrobat while touring northern Finland in August 2015; appearing as soloist with Tafelmusik for its February 2018 Recorder Romp concerts; live-to-projection shows of Harry Potter and the Prisoner of Azbakan with the Toronto Symphony in 2018; and a summer of concerts in Ontario prisons. Alison taught from 1999 to 2010 at the Oberlin Conservatory of Music, is currently on faculty at the University of Toronto, and teaches at early music workshops across North America. www.alisonmelville.com.
Canadian violinist CRISTINA ZACHARIAS has been a core member of the Tafelmusik Baroque Orchestra since 2004. Frequently featured in solo and chamber music repertoire, she has performed extensively across North America, Europe, Asia and Australia. Cristina also appears annually at the Carmel Bach Festival, and can be heard on over 25 recordings for the ATMA, Analekta, CBC, BIS, Naxos and Tafelmusik Media labels. As an educator, Cristina is active in Tafelmusik's training institutes as well as at the University of Toronto. Equally passionate about baroque, classical and modern repertoire, Cristina is a frequent collaborator, guest soloist and director with a diverse group of ensembles, including the Toronto Bach Festival, Theatre of Early Music, Manitoba Chamber Orchestra, Pacific Baroque Orchestra, the Brandon Chamber Players. Cristina holds a Master's degree in music from McGill University.