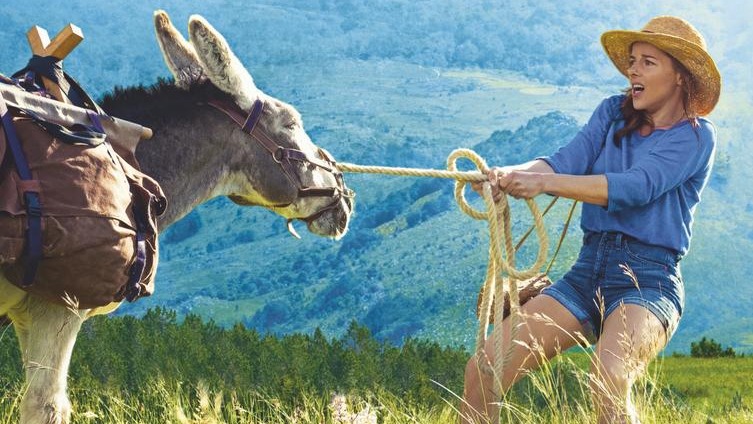 Jeudi-cinÉ - Antoinette Dans Les Cévennes
December 01
11:00 PM
Venue
Alliance Française
Toronto, ON
Radar
Presented by:
Event Details
Nos Jeudi-Ciné sont de retour ! 
Ce film est présenté en partenariat avec Radio Canada Ontario dans le cadre de la fête du cinéma d'animation. 
Venez profiter du film en version originale avec les sous-titres en anglais dans notre salle ! 
 
Pourquoi avons-nous choisi ce film ?
Antoinette dans les Cévènnes est un film qui navigue entre le genre romantique et celui de l'humour avec des séquences drôles et une Laure Calamy qui démontre une nouvelle fois tout son talent d'actrice !

Synopsis :
Des mois qu'Antoinette attend l'été et la promesse d'une semaine en amoureux avec son amant, Vladimir. Mais, au dernier moment, il annule : sa femme a réservé une randonnée en famille dans les Cévennes avec un âne ! Abandonnée, Antoinette décide sur un coup de tête de partir, elle aussi, sur le chemin de Stevenson. À son arrivée, pas de Vladimir, mais un certain Patrick – un âne (personne n'est parfait !) récalcitrant –, qui va l'accompagner dans son singulier périple…
Our Movie Thursdays are back! 
This movie is presented in partnership with radio Canada Ontario as part of the animation film festival. 
Enjoy the film in its original version with English subtitles in our theater!

Why did we choose this film? 
Antoinette dans les Cévènnes is a movie that mixes romance and humour with funny sequences thanks to Laure Calamy who shows once again all her talent as an actress!
 
Synopsis:
Several months that Antoinette has been waiting for the summer and the promise of a romantic week with her lover, Vladimir. But, at the last minute, he cancels: his wife has booked a family hike in the Cévennes with a donkey! Abandoned, Antoinette decides on a impulse to set off on Stevenson's trail herself. When she arrives, there is no Vladimir, but a certain Patrick - a recalcitrant donkey (no one is perfect!) - who will accompany her on her singular journey...