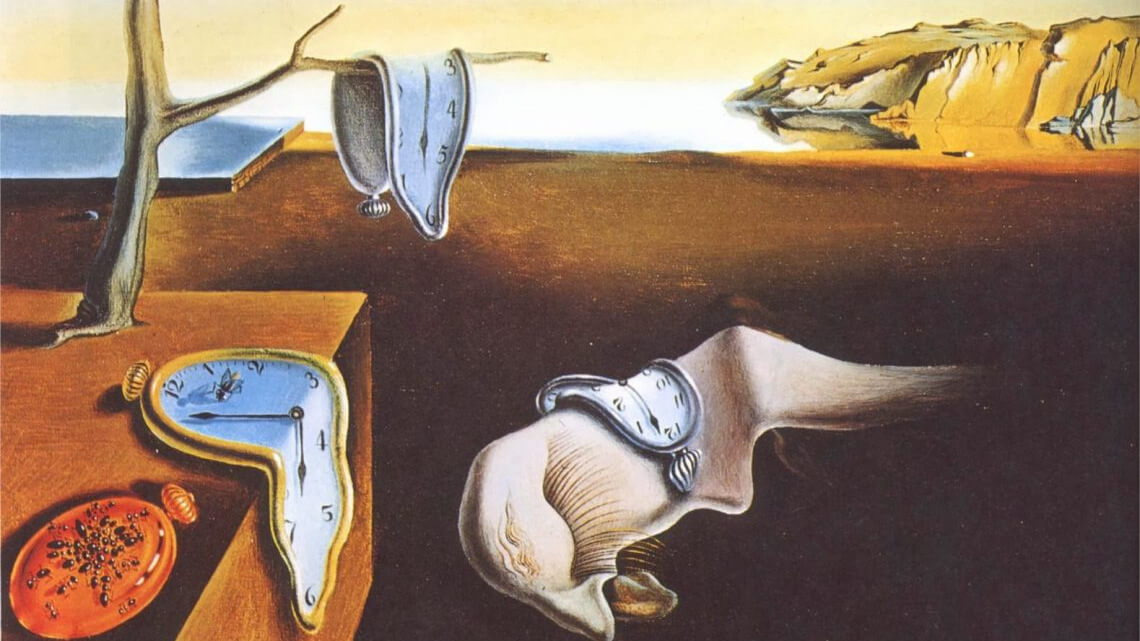 B2/c2/ Bilingue - Visite Guidée En Ligne - Salvador Dali...
September 24
04:58 PM
Venue
Alliance Française
Toronto, ON
Radar
Presented by:
Event Details
Vous êtes invité.e.s à une visite guidée en ligne sur Salvador Dalí et le surréalisme
En compagnie d'Ophélie, diplômée en Histoire de l'Art à l'École du Louvre, suivez une visite guidée virtuelle sur Salvador Dalí et le surréalisme... A travers la vie d'un artiste mondialement connu pour son extravagance, explorons un mouvement étrange, dérangeant, plein d'humour et de détails cachés !

En français.
Comment ça marche ?
Inscrivez-vous au groupe qui correspond à votre niveau de français et vous recevrez un lien Zoom la veille de la visite. La visite dure 1h et consiste en une sélection d'oeuvres expliquées et commentées. Toutes vos questions sont les bienvenues, la visite est bien sûr interactive !
Pourquoi un système de Payez ce que vous voulez ?
Comme de nombreuses institutions culturelles, l'AFT a été durement frappée par la crise du Covid-19. Nous désirons continuer à vous proposer du contenu culturel de qualité et nous opérons la transition vers les événements en ligne. Votre contribution financière pour cet événement nous permet de poursuivre notre travail. Merci !
Des questions, un souci ?
Contactez-moi à : ophelie.de@alliance-francaise.ca
You are invited to an online guided tour on Salvador Dalí and surrealism.
Follow Ophélie, who graduated in History of Art at École du Louvre, for a virtual guided tour on Salvador Dalí and surrealism... Through the life of a world-famous extravagant artist, let's explore a movement that is strange, disturbing, full of humor and hidden details!

In French.

Pay what you can.
How does it work?
Register in the group adapted to your level of French and you'll receive a Zoom link the day before the event. The tour lasts 1 hour and a selection of artworks will be explained and commented. All questions are welcome, the tour is interactive!
Why a Pay what you can?
As most cultural institutions, AFT was harsly hit by the Covid-19 crisis. We want to keep on offering you great cultural events and we are transitionning towards full online cultural material. Your financial support for this event will help us face the challenges and keep on with our work. Merci.
Do you have questions or issues?
Contact me at ophelie.de@alliance-francaise.ca