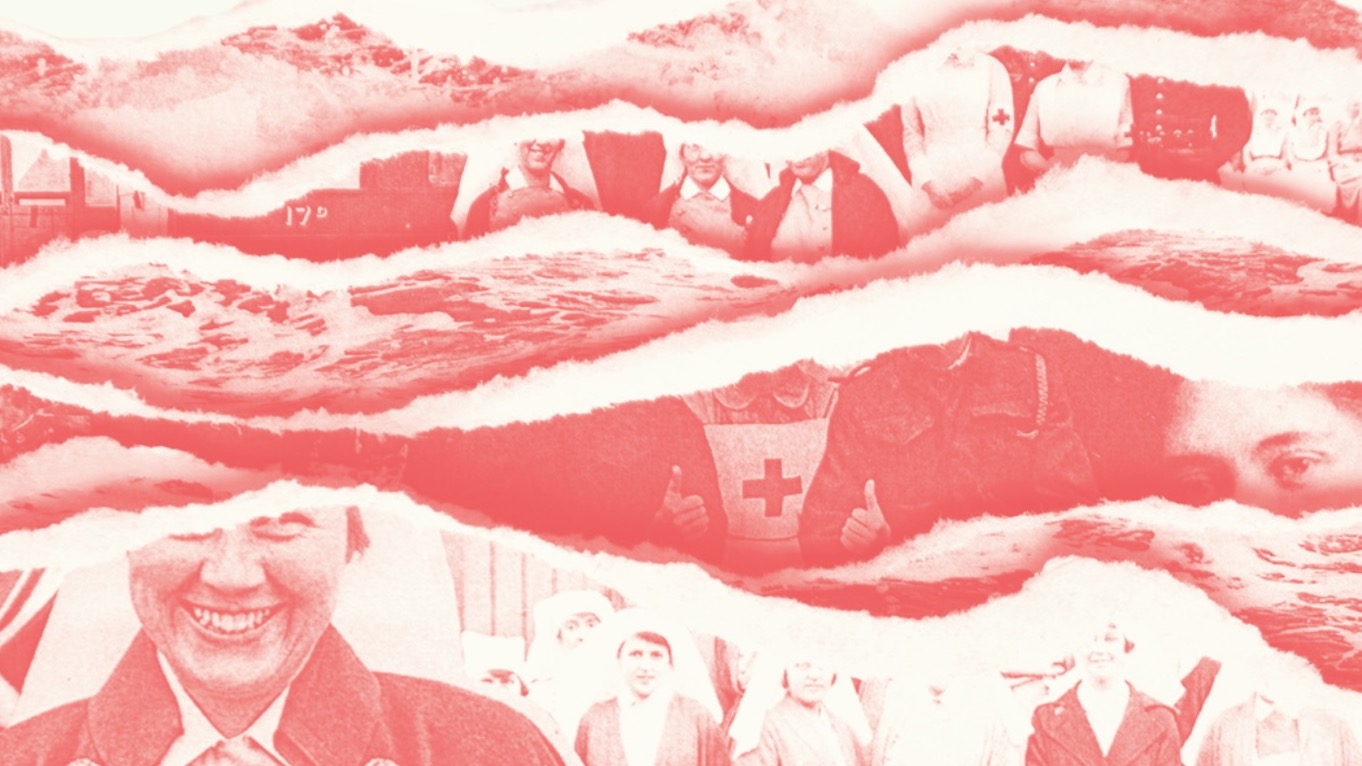 The Llandovery Castle - Pre-show Chat 7:00p.m.
October 21
08:43 AM
Venue
Calvin Presbyterian Church
Toronto, Ontario
Radar
Presented by:
Event Details
*** TICKET SALES WILL GO OFFLINE AT 6PM. ***
*** TICKETS AVAILABLE AT THE DOOR. ONLY CASH & CHEQUES ACCEPTED ***
This new opera commemorates the lives and service of 14 Canadian nursing sisters who died when their hospital ship the Llandovery Castle was torpedoed while crossing the Atlantic in June 1918. The work premieres with workshop performances on the centennial of the all but forgotten WWI tragedy.
The calm confidence, skill and selflessness of Canadian nurses during the First World War stand in stark contrast to the chaos and violence that surrounded them. From the horrors inflicted by inhuman trench warfare, the Sisters offered healing and compassion to soldiers on both sides of the conflict.


Pre-concert Chat
Hear more about The Llandovery Castle and development of the opera before each show at 7:00P.M.
Artistic Team
Stephanie Martin, composer
Paul Ciufo, librettist
Tom Diamond, director
Kimberly-Ann Bartczak, music director
Gabriel Cropley, lighting designer
Allison Angelo, soprano
Larissa Koniuk, soprano
Catherine Daniel, mezzo-soprano
Owen McCausand, tenor
Michael Nyby baritone
Keith Lam, baritone
Concert Details
June 26 & 27, 2018 at 8:00P.M.
Pre-concert chat at 7:00P.M.
Calvin Presbyterian Church
The venue is comeptlely accessible. The ramp is at the top of the driveway at the east entrance to the church, off Delisle Avenue.
Follow us at www.llandoverycastle.ca
Help float our boat!
There are 4 easy steps to make a donation. You'll be supporting a great project, and receive a tax receipt.
?Go to www.CanadaHelps.org
Search Tapestry Opera
Indicate your donation amount
Apply your donation to the Bicycle Opera Project from the drop down menu
For inquiries, please email llandoverycastle@gmail.com