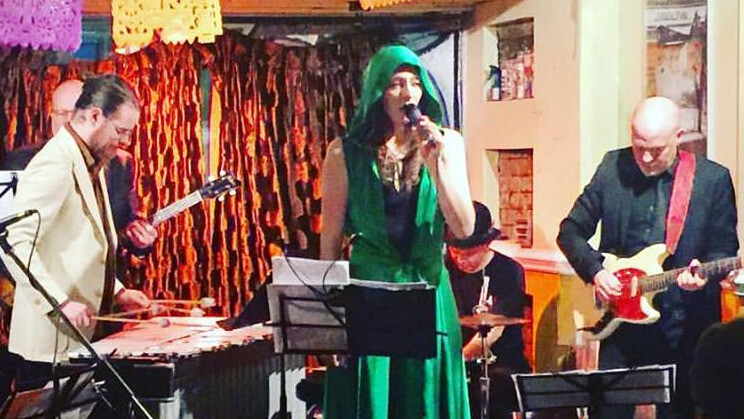 The Tiki Collective And Yasgurs Farm Live
January 27
05:04 PM
Venue
The Horseshoe Tavern
Toronto, Ontario
Radar
Event Details
The Tiki Collective play exotica music, surf music and jazz. This collective consists of at least a dozen musicians and singers and on this occassion they'll perform famous songs from the Exotica catalogue such as Taboo, Quiet Village and Caravan but also play songs from their forthcoming album "MUSE" including "Chelsea Bridge", "Harlem Notcturne" and "Mood Indigo".
Eric St-Laurent (MD, Guitar), George Koller (Bass) Great Bob Scott (Drums) Ernie Tollar (saxes and flutes) TBA (vibraphone)
Singers: Jocelyn Barth, Lily Frost, Joanna Majoko, Jessica Lalonde and Tyra Jutai
Also appearing, one of Toronto's most lively and impressive cover bands, Yasgurs Farm will play music from Steely Dan, Chicago, Blood Sweat & Tears and others...a great horn section! Bring your dancing shoes!!!