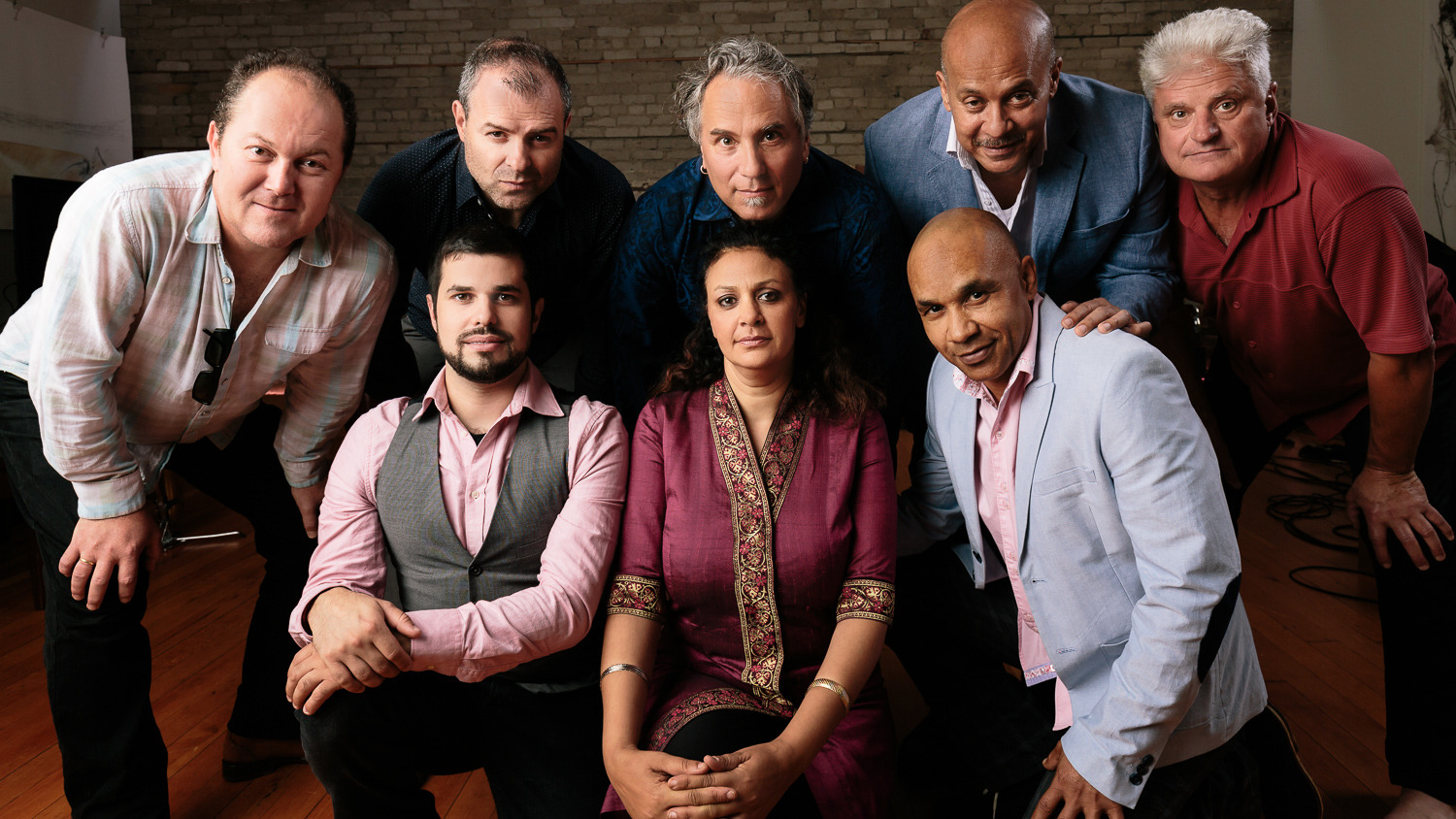 David Buchbinder's Odessa/havana Cd Release + Selcuk Su...
September 27
12:16 PM
Venue
Lula Lounge
Toronto, ON
Radar
Presented by:
Event Details
Lula Music and Arts Centre and NAC presents Across Canada join forces for the release of Conversation of the Birds, the third recording by the JUNO Award-winning David Buchbinder's Odessa Havana. The night kicks off with a dynamic set of world jazz by Turkish multi-instrumentalist Selcuk Suna with powerhouse vocalist DIA and Louwop of Los Poetas.
Doors Open: 6:30 pm / Show Starts: 7:00 pm.
Admission: $15 in advance / $20 at the door.
Dinner reservations guarantee seating. Please note that tickets are general admission and do not guarantee a seat.
Enjoy Dinner with the Show
On weeknights, Lula offers a distinctive tropical fusion dinner and dessert menu. Reserve for dinner online or call - 416.588.0307. Admission to the show is additional.
David Buchbinder's Odessa/Havana
David Buchbinder's Odessa/Havana presents "dazzlingly tuneful music, with powerful, swinging and lyrical playing", that is "passionate, dancing and completely irresistible." The JUNO Award-winning ensemble have brought their cross-cultural music magic to audiences form New York to L.A., Vancouver to Sao Paulo, and everywhere in-between. Their sound is created by the writing of powerhouse trumpeter David Buchbinder and Grammy-nominated Cuban piano master Hilario Durán, and one killing ensemble of master musicians. This octet can alternately sound like an orchestra (covering brass, reeds, strings, keys, drums, percussion and voice), a tight, hot jazz ensemble, and a gritty, authentic street band, as they expertly negotiate a reimagined confluence of the historically-connected Jewish and Afro-Cuban music traditions.
Having released two recordings on the Tzadik label to rave reviews around the world (along with the JUNO, a Canadian Folk Music Award and many nominations) Odessa/Havana is now releasing their third album, Conversation of the Birds (produced by Buchbinder and mixed by JUNO winner John Bailey). The CD release concert features Buchbinder, Durán, Aleksandar Gajic, Justin Gray, John Johnson, Mark Kelso and Maryem Hassan Tollar.
Selcuk Suna
Turkish composer, clarinetist, saxophonist and bandleader Selcuk Suna mixes traditional Turkish folk music with jazz, hip-hop, funk to create a blend of different worlds and eras of time. Selcuk's ensemble features Eric St-Laurent on guitar, Max Senitt on drums, Tyler Emond on bass, Todd Pentney on piano, Mehmet Akyazı CA on percussion, vocalist DIA and Louwop of Los Poetas.
This event is supported by NAC, TAC, OAC, Canada Council and Canadian Heritage.