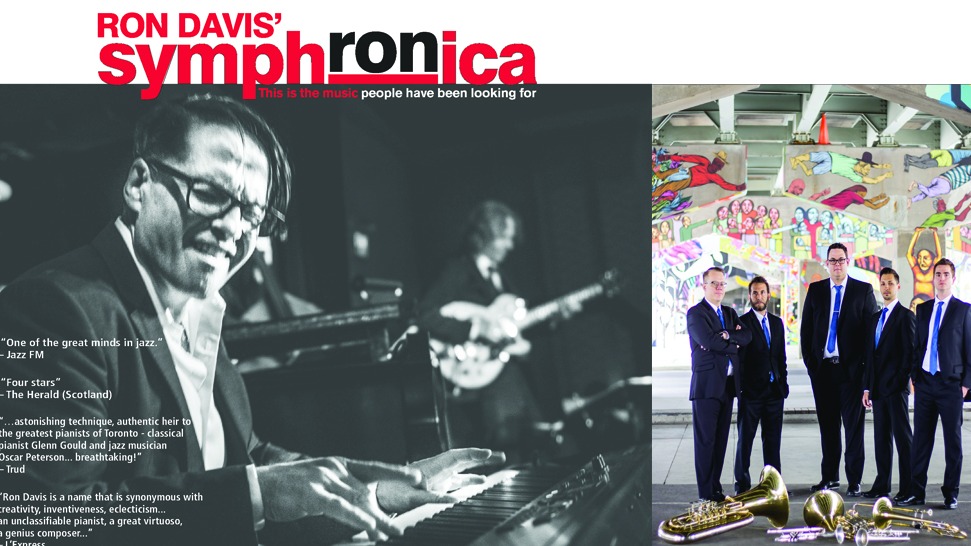 Symphronica Meets The Badass Hogtown Brass - Again!
October 21
04:13 AM
Venue
Lula Lounge
Toronto, ON
Radar
Performers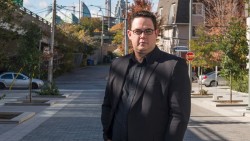 Jason Austin
Presented by:
Event Details
SUBSCRIBE TO 2017/18 SEASON – 3 SHOWS – SAVE!
Purchcase discount season tickets! See "SERIES TICKETS AVAILABLE NOW!" box at left.
**********************************************************************************************************************************
Sound the trumpets! Ron Davis and SymphRONica are reuniting with the badass Hogtown Brass Quintet.
This one-of-a-kind jazz + strings + brass collaboration blew the roof off the Lula Lounge in 2015. Now they're back together for everything from standards to world to pop to Christmas music. Not to be missed!
Ron Davis' SymphRONica
Ron Davis' SymphRONica is all about the sound. Always entertaining. Always engaging. They've
dazzled audiences on both sides of the Atlantic, including appearances on BBC and CBC, at the Pan
Am Games ("Critics Choice!"), London's SouthBank Centre and the Edinburgh Festival Fringe. They've used
their genre-bending blend of music to wow them in Glasgow and leave them calling for more in London.
SymphRONica has dazzled New York City, It's Canada's treasured source of symphRONic entertainment.
From an enthusiastic SymphRONic return to the 2017 Edinburgh Festival Fringe with record-breaking
audiences, to performing at the official Canada 150 celebrations in London's historic Trafalgar Square; from
the release of his new solo album RythmaRON to a show at the renowned National Arts Centre, 2017
and 2018 will continue the momentum with more shows, more music and more of Ron Davis' signature style.
Hogtown Brass Quintet
The Hogtown Brass Quintet (HBQ) is reinvigorating the classic brass ensemble. A collaboration among five Toronto-based young, hip, accomplished and diverse musicians. the HBQ is committed to presenting unique concert experiences, entertaining and informative programs, in addition to bringing brass music to new audiences. HBQ released their debut recording "Introducing..." in 2016, and will follow that up with "The Holiday Album, Vol. 1" in 2017.