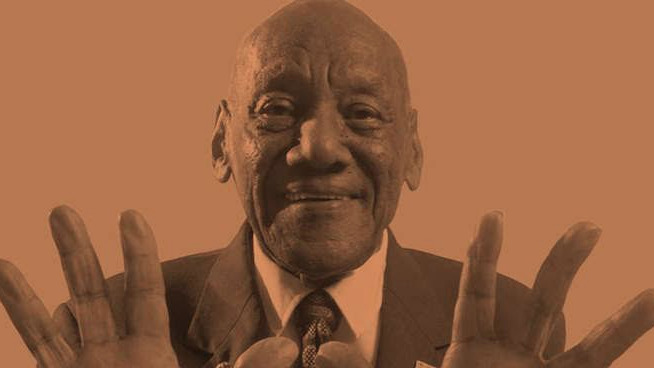 Lulaworld Day 7: 3 Generations Of Cuban Conga Featuring T...
June 07
08:00 PM
Venue
Lula Lounge
Toronto, ON
Radar
Presented by:
Event Details
$25 advance / $30 at the door
Door time: 7:00 pm , Show time: 8:00 pm
Dinner reservations guarantee seating. Call 416 588 0307 to reserve your table.
Reservations and menu information also available at lula.ca
An exclusive performance by the original Conga King, 96 year-old "Candido" direct from NYC. With Papiosco Torres, Magedelys Savigne and an all-star band led by Jane Bunnett featuring pianist HIlario Duran.
Cuban-born percussionist Cándido de Guerra Camero is the most recorded conga drummer in the history of jazz having also contributed to pop, rock, R&B and disco and Afro-Cuban dance genres. The first to popularize the use of multiple conga drums, Candido has worked with the likes of Charlie Parker, Stan Getz, Sonny Rollins, Coleman Hawkins, Dinah Washington, Tony Bennett, Duke Ellington and Antonio Carlos Jobim, to name just a few.
A child prodigy who was chosen at the age of twelve to work with Cuban master conguero Tatagüines, Jorge Papiosco Torres has toured with Jesus Alemany's Cubanismo and worked with Chucho Valdez and Juan De Marcos' Afro-Cuban All-Stars as well as extensively with Jane Bunnett and Hilario Duran in Canada.
Born in Santiago de Cuba, Magdelys Savigne is a member of Jane Bunnett & Maqueque, Battle of Santiago, Bill King's Rhythm Express and OKAN. In 2015, she performed with Danilo Perez as part of Lula's PANAMANIA Jazz Big Band.
Internationally-acclaimed soprano saxophonist/flautist Jane Bunnett is five-time JUNO Award winner, two-time Grammy nominee and an Officer of the Order of Canada. Known for her creative integrity, improvisational daring and courageous artistry, Jane's exploration of Afro-Cuban melodies expresses the universality of music. Jane's groundbreaking all-female sextet, Jane Bunnett and Maqueque has been on a busy tour schedule since their 2016 JUNO win.
The evening also features two-time JUNO-winner and Grammy-nominee, Cuban Canadian pianist Hilario Duran who has been called "one of the greatest piano players of the 21st Century" by Chucho Valdes.
Presented by Lula Music and Arts Centre with support from Toronto Arts Council, Toronto Arts Council, Heritage Canada and The Government of Ontario.
Featured Program
Lulaworld 2017: June 1 to 10
Celebrating the fifteenth anniversary of the world music venue Lula Lounge, Lulaworld 2017 will once again bring together artists with roots in Cuba, Jamaica, Colombia, Mexico, Brazil, Portugal and beyond for 10 days of original collaborations and newest projects that cross borders, genres and generations.
This year's edition of Lulaworld features 13 concerts including two CD releases, forró, rumba and Tibetan dance lessons, a workshop on mixing Latin and global live music, a panel on diversity in music journalism and a community street performance and mural project.
All concerts at Lula Lounge, 1585 Dundas Street West, Toronto except the daytime concerts on June 3 which will be at the outdoor stage at Dundas West Fest.
Full line up at lulaworld.ca and lula.ca.