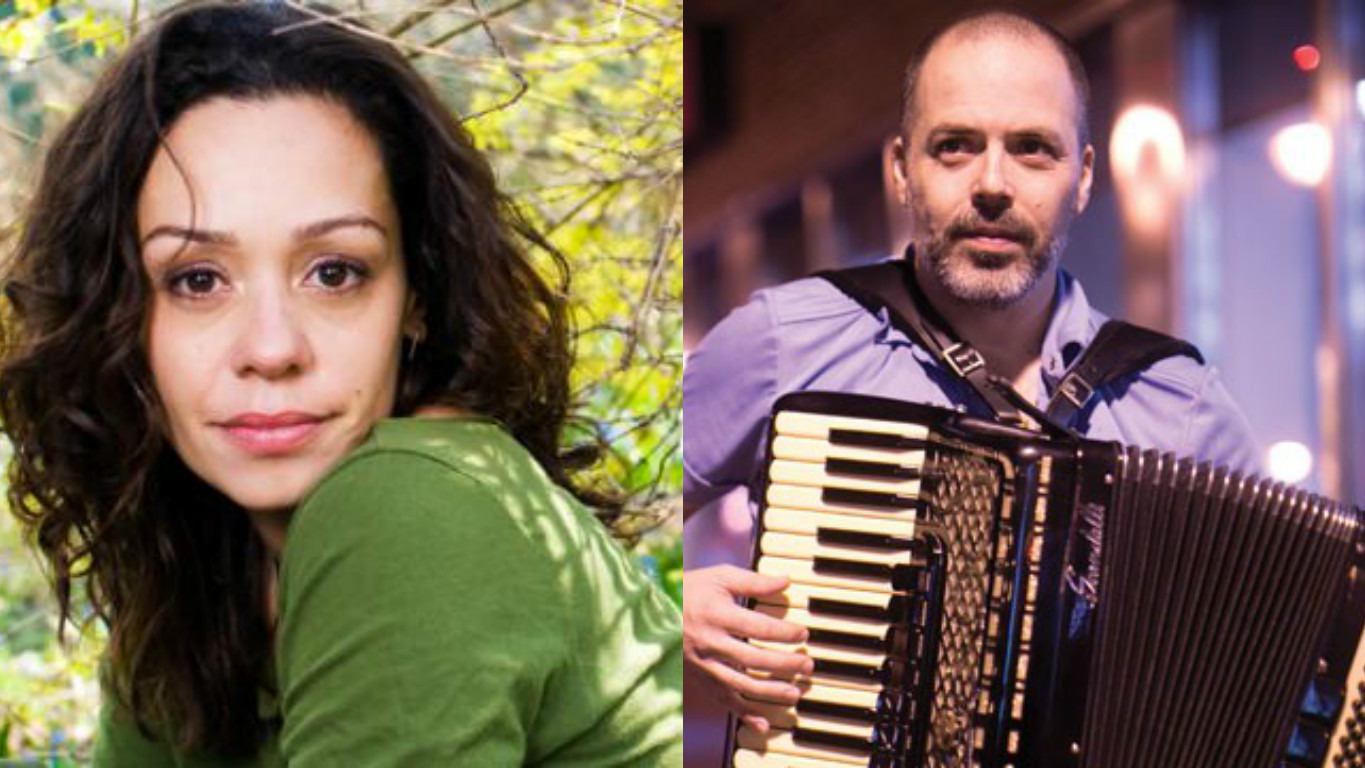 Lulaworld Day 4: Aline Morales With Rob Curto From Nyc
June 04
08:30 PM
Venue
Lula Lounge
Toronto, ON
Radar
Presented by:
Event Details
$12 advance / $15 at the door
Show starts: 8:30 pm
Dinner reservations guarantee seating. Call 416 588 0307 to reserve your table.
Reservations and menu information also available at lula.ca
Special guest accordionist known for work with Forró in the Dark & Forró for All, joins Brazilian Canadian vocalist, percussionist & bandleader. With Flavia Nacimento & Zeca Polina
Presented with Uma Nota
Aline Morales is one the most influential contributors to Toronto's Brazilian music scene. Her critically-acclaimed solo CD Flores, Tambores e Amores, is an ambitious showcase for Aline's versatility as singer, composer and percussionist. Rooted in Brazilian styles of samba, forró, Northeastern folk music and tropicalia, the album is nonetheless musique sans frontieres, where traces of Italian film scores, African sounds, avant garde poetry and vintage synths ebb and flow.
New Yorker Rob Curto brings passion, energy and musicality to the accordion, shedding new light on the instrument's many timbral and rhythmic possibilities Combining influences from swing, bebop, funk, rock and blues with South American traditions such as forró, chorinho, samba, maracatu and frevo, Curto has been one of the principal musicians who established a strong presence in New York City for forró, the dance music of northeastern Brazil. His group Matuto, which he has led since 2009, most recently brought their unique mix of Brazilian and North American traditions to China, Thailand, Cambodia, Azerbaijan and Georgia, through the program American Music Abroad.
Aline and Rob will be joined by special guests Flavia Nacimento, winner of the 2015 Stingray Rising Star Award at Mundial Montreal, joining us direct from Sherbrooke, Quebec and the hugely popular Toronto-based Brazilian multi-instrumentalist Zeca Polina.
Presented by Lula Music and Arts Centre with support from Toronto Arts Council, Toronto Arts Council, Heritage Canada and The Government of Ontario.
Featured Program
Lulaworld 2017: June 1 to 10
Celebrating the fifteenth anniversary of the world music venue Lula Lounge, Lulaworld 2017 will once again bring together artists with roots in Cuba, Jamaica, Colombia, Mexico, Brazil, Portugal and beyond for 10 days of original collaborations and newest projects that cross borders, genres and generations.
This year's edition of Lulaworld features 13 concerts including two CD releases, forró, rumba and Tibetan dance lessons, a workshop on mixing Latin and global live music, a panel on diversity in music journalism and a community street performance and mural project.
All concerts at Lula Lounge, 1585 Dundas Street West, Toronto except the daytime concerts on June 3 which will be at the outdoor stage at Dundas West Fest.
Full line up at lulaworld.ca and lula.ca.