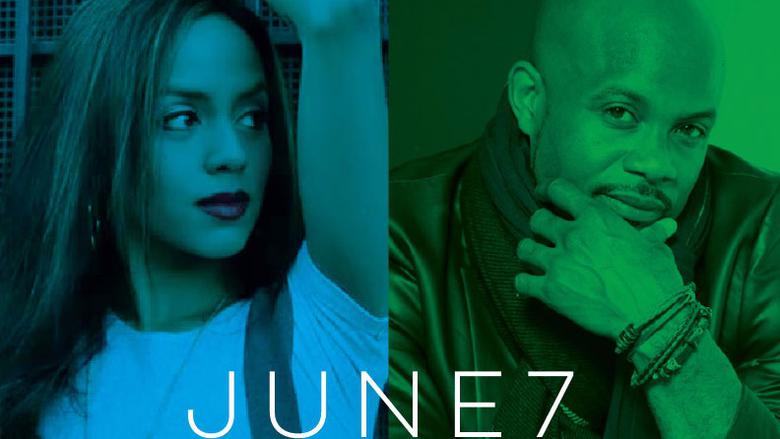 Lulaworld Day 7: Kafinal + Elaine Lil'bit Shepherd
December 05
08:02 PM
Venue
Lula Lounge
Toronto, ON
Radar
Presented by:
Event Details
Kafinal
Juno-nominated and Trailblazer award-winning singer, actor, and producer Kafinal is also known as Canada's Festival King. Born in Spanish Town, St. Catherine, Jamaica, Jeffery "Kafinal" Williams lists Bob Marley, Whitney Houston and Michael Jackson among his musical influences. Most recently he has received international critical acclaim for his "Nah Complain" with the great. U-Roy.
Elaine Lil'Bit Shepherd
Winner of the JUNO for Reggae Recording of the year in 2011, Elaine "Lil'Bit" Shepherd was again nominated for a JUNO for her 2013 album "Move Ya." Influences from Elaine's native Bahrain blend with the West Coast Canadian vibes that she encountered when she immigrated to Vancouver in 1997. The nick name Lil'Bit makes reference to Elaine's petite frame which is starkly contrasted by her big and soulful vocal power.
Featured Program
Lulaworld 2016 Events @ Lula Lounge
Jun 1- Yoser Rodriguez CD Launch + Laura Cole + Cécile Doo-Kingué
Jun 2- Los Poetas Remix Launch + Fito Blanko
Jun 3- Gabriel Palatchi + Changarón Del Norte
Jun 4- Ola Fresca direct from NYC
Jun 5- Elsten Torres and Amanda Martinez
Jun 7- Kafinal + Elaine Lil'Bit Shepherd
Jun 8- Wagner Petrilli + Eliana Cuevas + Aquiles Baez Trio
Jun 9- D'BI. & THE 333 + ABAKOS (Pierre Kwenders x Dear Denizen)
Jun 10- Toto Berriell + Mario Allende Group + Dailyn Martinez + Roberto Linares Brown + Roicel Riveron
Lulaworld Stage @ Dundas West Fest June 11
10:30am- Viva Puerto Rico at Lula Lounge
11:00am- Grand Bateria Express - Street dance
1:30 pm- Viva Puerto Rico at Dundas West Fest
3:00pm- Roicel Riveron + Roberto Linares Brown
4:30pm- Aquiles Baez Trio
6:30pm- Toto Berriell + Pablo Cardenas + Mario Allende
8:30pm- Junior Teixeira + Batucada Carioca
Workshops
June 4 and 11- Samba Dance workshops
June 6- Songwriting workshop with Elsten Torres at Small World Music Centre
June 11- Grand Bateria Expresss - Community drumming and dance in the street
June 13- Samba Drumming workshop with Junior Teixeira from Monobloco